The 10 Best U.S. Cities To Start A Career In 2023
This article was originally published on ValueWalk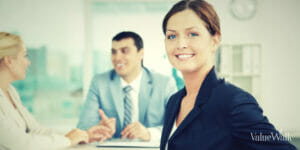 Millions of newly graduated college students will soon be looking to enter the workforce. This is an opportunity for recent graduates and young professionals to kick start their careers but also relocate to a new city or state for their job.
Most recent industry insights suggest that roughly 40% of people relocated for their career, while older and perhaps more seasoned professionals aged 25 to 44 years were more willing to relocate.
However, different research suggests that job relocation is at its lowest rate ever, with just over 1.6% of new job seekers permanently making the move to a new city for their job.
The freedom to work from home, virtual offices, and improved workplace policies that allow employees to work both in the office or at home have many more young professionals staying at their current jobs instead of looking to relocate, even if there's the chance to make more money or advance in their careers.
Nonetheless, for those individuals seeking an opportunity to experience something new and exciting, but also make the best of their career, several surveys and reports showed where the best places in America are for young people to launch their careers.
Austin-Round Rock-Georgetown, Texas
Everything in Texas is bigger, and better for young professionals who are stepping into the workforce. Most recent regional statistics showed that the average median age in the Austin-Rock-Georgetown area is 35.1 years, making the generational population of more than 2.35 million fairly young compared to other metropolitan areas.
In terms of work opportunities, Dell Technologies and SalesCart, and Charles Schwab, among others, are considered to be the biggest employers in the region. In recent years, droves of tech firms and smaller software startups have relocated to Austin, giving it the nickname Silicon Hills.
Generally, the quality of life is also fairly high, with only around 10% of the regional population living below the poverty line. The vibrant region offers young individuals an endless choice of things to do, see, and experience.
Atlanta, Georgia
Second, on the list is Atlanta, Georgia, a city that was ranked as one of the best places for young professionals seeking to launch their careers. On average, salaries here tend to be slightly lower than the national average, with annual pay for a Bachelor's Degree Entry Level in Atlanta standing at $44,297 a year. This equates to roughly $3,691 per month.
In terms of cost of living, which is seen to be only 2% higher than the national average, renters here pay roughly $1,475 per month for rent, while utility costs are nearly 14% lower compared to the U.S. average.
There's no shortage of available job opportunities at big-tier companies and corporate firms, with names such as Coca-Cola, Delta Airlines, UPS, The Home Depot, GE Energy Management Services, and Bellsouth Telecommunications, among many others being some of the biggest employers in the city.
Salt Lake City, Utah
Low cost of living, and ample employment opportunities in manufacturing, engineering, mining, and technology have drawn in thousands of young professionals over the last years, seeing many relocating from nearby Denver, Colorado to Salt Lake City.
On average, the median household income needed to live in Salt Lake City is roughly $48,211, nearly 4% lower than in Denver. The median rental price for a two-bedroom apartment is just under $1,500 per month, and many residents tend to spend around 3% less on entertainment compared to places such as Denver.
The city provides a vibrant atmosphere, with a generous number of outdoor amenities. Some of the biggest employers include GE Capital Financial, USANA Health Sciences, Barrick Gold, and Venafi, among others.
Orlando, Florida
Those looking to relocate to Florida can skip Miami, and rather start looking at opportunities in Orlando, a bustling city that's home to Universal Studios and Walt Disney Kingdom.
Although the city might not be the most budget-friendly, and some might have a hard time finding their feet at first, compared to places such as Miami, the city is fairly livable and provides talented professionals with a wide selection of career advancement opportunities.
In terms of costs, Orlando is nearly 13% more affordable than Miami on average, and housing in the city is on average 24.7% lower. Median monthly rent is currently just over $1,510 per month, with the median or average annual income being $54,233, which works out to $4,519 a month. Job seekers can expect a salary range of between $39,167 and $68,854 annually.
Raleigh-Cary, North Carolina
Individuals looking for opportunities in academia, research, or similar professions will find plenty of available opportunities in Raleigh-Cary, which forms part of the Research Triangle. In recent years, the area has become a hotspot for newly found technology companies and startups and includes several biotech companies.
The Research Triangle includes three major universities – Duke University, the University of North Carolina at Chapel Hill, and North Carolina State University. The high concentration of research facilities and universities makes Raleigh-Cary a must-live city, with endless attractions and things to do for young people.
The average cost of living is roughly 4% lower than the national average in Raleigh, with housing also being 2% below the national average price. Rent is relatively affordable compared to other bigger cities, with the median average being $1,337 per month. Key employment industries include professional business services, trade, transportation, utilities, higher education, and health services.
Nashville-Davidson-Murfreesboro-Franklin, Tennessee
The Nashville Metropolitan Area consists of a generous landscape, and encompasses several regions, making it one of the most vibrant and culturally diverse places to move to for younger individuals.
On average, the cost of living tends to be slightly above the national average, however, Nashville has a good quality of life, well-ranking education, sufficient healthcare services, and an array of vibrant amenities that will keep young individuals entertained over weekends.
Top employment opportunities according to the U.S. Bureau of Labor Statistics include, office and administrative, transportation, food preparation, sales, healthcare, professional business, and finance.
Columbia, South Carolina
Back in the Carolinas, Columbia is considered to be one of the most affordable cities on our list, with housing being 26% more affordable than the national average. Compared to other cities such as San Francisco or New York, the median household income needed here is roughly $26,426, making it a relatively cheap place to relocate to for work.
Some of the city's biggest employers include Pure Fishing, LexiCode, the University of South Carolina, and Advantage Health Systems, among several others.
The city is a blend between old and new, but also a traditional and progressive lifestyle. Although it might not be the first choice on any graduates list, who wouldn't want to pay only $1,000 per month for rent?
Indianapolis-Carmel-Anderson, Indiana
Yes, Carmel was dubbed the "Capital of Roundabouts" back in the early 1990s, having more than 125 individual roundabouts, the most of any capital city in the United States.
Don't worry, the roundabouts aren't the reason why you should make the Indianapolis-Carmel-Anderson one of the top places to move to right after graduation. Earlier in the year, Forbes ranked Indianapolis as the second best place to work remotely, so for those graduates that have landed a work-from-home gig and still want to live in the city, this is considered one of the best places to be.
Overall, the city has a variety of employment opportunities, and people tend to be happier here compared to other places in America. In terms of costs, the metro ranked below the national average, with a one-bedroom renting for an average of $880 per month, and a two-bedroom apartment renting for just over $1050 per month.
Charleston, South Carolina
Another city that might be a suitable place to launch your career in Charleston, South Carolina, which is a port city that boasts old-world charm such as cobblestone roads and 17th-century architecture.
A city that sits on the shores of the Atlantic Ocean, those that want to live close to the beach, without having to pay eye-watering rents will find Charleston as one of the more affordable beach-side cities in the U.S. that offers them both a high-quality living, ample attractions, and career opportunities.
Savannah, Georgia is a short two-hour drive south, and Wilmington, North Carolina is about three and a half hours up north. The biggest employers in the county include Roper St. Francis Healthcare, The Boeing Company, Trident Health Systems, Mercedes-Benz, and T-Mobile, among several others.
Dallas-Fort Worth-Arlington, Texas
The last spot on our list is reserved for the Dallas-Fort Worth-Arlington region, which has become a cultural hub for young entrepreneurs and innovators due to its high percentage of educated employees, and strong workforce participation culture.
Well-known household names make up some of the biggest employers in the city according to the Dallas Regional Chambers. Graduates can pick to work at companies such as American Airlines, AT&T, Bank of America, JPMorgan Chase, General Motors, Capital One, Deloitte, Accenture, Microsoft, and EY, to name a few.
The city has become a financial hub for Texas, being home to some of the biggest companies in America, but also playing host to a diverse culture of residents from all backgrounds. Dallas and Arlington both have an impressive cost of living, despite it being such densely populated cities. Overall, rent is slightly above the national average, with a one-bedroom apartment renting for $1,290 per month.
Final Thoughts
Deciding where to head after college can be an intimidating thought, with so many incredible options to choose from. When choosing where to live and work next, ensure to take into consideration your personal needs, financial position, but also the quality of life you are after.
There are an endless number of factors to consider, but overall make sure to choose a city that celebrates its uniqueness, and provides new graduates with career opportunities, but also to advance their careers when the time is ready.