Saba Capital Files Dissident Proxy Circular in Connection with Special Meeting Scheduled for September 11, 2023
This article was originally published on ValueWalk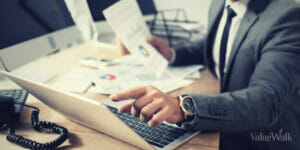 Provides Unitholders a Superior Alternative to the Status Quo of Abysmal Underperformance, Prolonged Discounts, High Redemption Rates and Poor Corporate Governance
Proposes Replacing the Fund's Current Trustee and Manager at the Special Meeting to Facilitate a Timely Liquidation of the Fund to Deliver Value for Long-Suffering Unitholders
Saba Capital Files Dissident Proxy Circular
NEW YORK–(BUSINESS WIRE)–Saba Capital Management, L.P. ("Saba" or "we"), as manager of certain investment funds collectively holding more than 20% of the outstanding Units ("Units") of the Citadel Income Fund (TSX: CTF.UN) ("Citadel" or the "Fund"), today announced that it has filed an initial information circular in connection with its successful requisition of Citadel's 2023 Special Meeting of Unitholders (the "Special Meeting"), which has been scheduled for September 11, 2023.
Saba requisitioned the Special Meeting for the purpose of replacing the current trustee and manager of Citadel, Artemis Investment Management Limited ("Artemis"), and approving the Fund's timely wind-up and liquidation, among other things, as outlined in Saba's February 27th letter to unitholders.
Saba's initial circular is available on Citadel's issuer profile on SEDAR+. Once Citadel has formally called the Special Meeting and announced the record date for voting at the Special Meeting, Saba expects to issue an amended and restated version of the initial circular containing, among other things, additional details concerning the completion and return of proxy and voting instruction forms to be provided by Saba for use at the Special Meeting.
Boaz Weinstein, Founder and Chief Investment Officer of Saba, commented:
"After nearly seven months, we are pleased that Citadel has finally scheduled the Special Meeting so unitholders can have a voice in determining the future of their Fund. Since our prior attempts to engage constructively were effectively ignored, it is clear to us that management has had no plans to address the Fund's status quo of sustained underperformance, prolonged discounts and poor corporate governance.
Over the past decade, investors have watched helplessly while management has destroyed the value of their investments with the Fund's discount to NAV plummeting -24.3%.1 Investors, such as Saba, have been unable to express our views or raise concerns due to management's unprecedented entrenchment provisions and self-serving governance structure. As a result, the dissatisfaction among Citadel unitholders is so high that approximately 75% of the outstanding units were submitted for redemption last year alone.
Rarely in the countless situations where Saba has advocated for closed-end fund investor rights have we ever encountered a governance structure so deeply flawed and obviously designed to entrench management as it is at Citadel. It is impossible to see any way in which Artemis could argue that it is acting in the best interests of anyone other than itself.
We believe the best path forward for maximizing value for all unitholders is through replacing Artemis as the Fund's manager at the upcoming Special Meeting to facilitate a timely liquidation of the Citadel Income Fund. Based on current estimates, our proposal would deliver an immediate 15.2% return2 to long-suffering unitholders. We look forward to continuing to advocate for and engage with our fellow Citadel unitholders in the weeks leading up to the Special Meeting."
---
Shareholders interested in learning more about the Special Meeting process should contact Saba Capital's proxy solicitor and tabulation agent, Carson Proxy Advisors, at North American toll free phone at 1-800-530-5189, local phone (collect outside North America) at 416-751-2066 or by email at info@carsonproxy.com.
---
About Saba Capital
Saba Capital Management, L.P. is a global alternative asset management firm that seeks to deliver superior risk-adjusted returns for a diverse group of clients. Founded in 2009 by Boaz Weinstein, Saba is a pioneer of credit relative value strategies and capital structure arbitrage. Saba is headquartered in New York City. Learn more at www.sabacapital.com.