Rising Yields Are Making Municipal Bonds An Attractive Option
This article was originally published on ValueWalk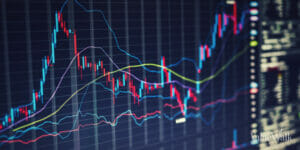 Fixed income investors experienced the pull of rising yields during the first half of 2023, which included attractive options within the municipal bond market.
"With the highest yields in years, the muni bond market looks increasingly attractive," an AllianceBernstein blog post noted.
With an eye on yield, investors may have also sought out munis for their tax-free income advantages. Whatever the reason, major indicators of municipal bond activity portrayed upside that could continue through the rest of the year following a bearish turn in 2022.
"After the worst showing in four decades in 2022, the muni market regained some ground in 2023," the blog added. "There was some chop along the way, but the Bloomberg Municipal Bond Index etched a 2.67% return through June 30."
The expectation that the U.S. Federal Reserve would taper its interest rate hikes certainly played a factor in the increased demand for munis. However, the underlying fundamentals of the muni bond space also propelled interest.
"Most were attracted by strong muni issuer fundamentals, the likelihood the Fed is nearing the end of its rate-hike cycle and historically high yields," the blog said further.
An Active Approach to Municipal Bonds
While a plethora of opportunities exists in the muni market, especially ETFs, one strategy is to take an active approach. As such, consider the American Century Diversified Municipal Bond ETF (TAXF).
TAXF seeks to provide consistent tax-free income by employing an active, research-driven process that draws from across the municipal bond universe and adjusts exposure depending on prevailing market conditions. As with local government bonds in the U.S., credit risk is minimized, with over 80% of the fund ranging in debt rated at AAA to A (as of June 30).
The fund also features a low expense ratio of 29 basis points. This should appeal to cost-conscious investors who may typically view actively managed funds as too expensive to consider.
In order to extract more yield, the fund can opt for high-yielding instruments in the municipal bond market. As a result, the 30-day SEC yield stands at 3.44% with a 2.52% 12-month distribution rate (both as of June 30).
Per its product website, TAXF offers investors:
Flexibility quality: Managers may allocate up to 35% of the portfolio to high yield municipal bonds in pursuit of enhanced income and return.
Holistic, research-driven process: Top-down analysis determines high yield allocation, while bond-by-bond research identifies attractive opportunities across the quality spectrum.
Enhanced return potential: The strategy's flexible quality guidelines offer the potential for greater returns than an indexed approach.
For more news, information, and strategy, visit the Core Strategies Channel.
Article by Ben Hernandez, ETF Trends