Aspiring Influencers: Don't Lose Sight Of These Six Simple Truths About Social Media
This article was originally published on ValueWalk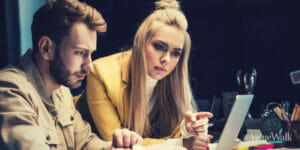 Social media can be a powerful tool in your quest to build influence, but it's no magic wand. Robert L. Dilenschneider says the key is getting clear on how to use it—and how not to.
New York, NY (July 2023) – No doubt about it: Social media is a powerful force. It can make-and break-fortunes. That's why if you're a business owner, a leader in charge of corporate messaging, or simply an individual looking to create a personal or professional brand, it's easy to get overwhelmed by its looming presence. In fact, too many people try to build their whole "influencing" strategy around what works on social media.
Don't do that, says Robert L. Dilenschneider. In fact, it should be the other way around.
"Pinpoint your message and what you really need to accomplish, and then formulate a social media strategy to match," advises Dilenschneider, author of The Ultimate Guide to Power & Influence: Everything You Need to Know (Matt Holt Books, July 2023, ISBN: 978-1-6377429-3-8, $28.00). "This involves critical thinking and maintaining perspective. It also means knowing what social media is good for, and what it isn't."
For example: Social media is a great way to make meaningful connections with contacts and develop new ones. It can keep you on top of trends and public opinion. It can spark new ideas. It can generate more traction on media coverage. It can most definitely shine a spotlight on your work and company and enhance the brand of both.
Six Simple Truths About Social Media
That said, social media is not a magic wand. In fact, it can backfire spectacularly. Rather than growing your influence, you can dilute it, and rather than engaging people, you can alienate them. Dilenschneider provides six insights to help you simplify (and demystify) the process:
Clarity always beats complexity. Before you post anywhere, ask yourself, What am I really trying to achieve?
Start by thinking critically about what you're trying to do, who you need to do it, and what might influence them. Gaining clarity on these issues might be tougher than you think, but it's absolutely necessary, says Dilenschneider.
"When clients are having trouble figuring out how to get their idea or project moving, I tell them to first grab a blank sheet of paper," he advises. "Then I say, 'In two to three sentences, write what you want to do.'
"Some people would rather turn it over to staff to come up with a fifty-page report, but you have to be able to distill it down to its essence before you can pitch it to others," he adds. "You need to figure out who the decision makers are and decide on the most productive way to reach them. And social media won't always be the best way."
Prioritize real-world relationships. They still mean something.
Even in the "age of social media," leveraging personal relationships is often the best way to get the job done. In many instances, social media can't compete.
"A client came to me the other day and wanted to get a big project moving—he wanted social media," relates Dilenschneider. "I said, 'There are seven people you need to reach, including one in government and one in media. Get your argument in front of those seven people. They are the ones who count for this project.' He did not use social media. Instead, he found unique ways to reach out to each of the seven. He was successful."
Don't spread yourself too thin.
Identify what platforms you need to be working on, and tailor/focus your approach. Remember: Social media is a broad term. It includes everything from social networks like Facebook and Twitter to media-sharing networks like TikTok and YouTube to professional groups like LinkedIn. Don't try to master them all.
"Be realistic about what fits best with your goals and narrow the scope," says Dilenschneider. "For example, you might decide to be on LinkedIn for personal contacts and Facebook (now under the parent company Meta) and/or Twitter for personal and corporate branding."
Don't flood the feed with meaningless posts.
People care about quality, not quantity. Put some thought behind your posts. Make sure they have real substance and advance the brand you're trying to create. Doing otherwise can dilute your influence rather than strengthening it.
Social media is an ever-shifting landscape. Pay attention.
Be on the lookout for new platforms that may have a more optimal reach to your customers, clients, and potential new ones. At the same time, be aware when one platform is getting a reputation for stodginess or, conversely, unchecked controversy or conspiracies.
Be careful. The lines between "personal" and "professional" are blurred—and there's nothing you can do about it.
For all its benefits, social media invites public scrutiny. What you say online (even if it's on your "personal" account) lives forever and may just come back to bite you. Dilenschneider cites Jennifer Sey as a cautionary tale.
Sey was in line to become the next CEO of Levi Strauss & Company. She was a twenty-year employee who was the chief marketing officer before her promotion to global brand president in October 2020—the first woman in the position. Their profits doubled under her leadership, she says, and she was being vetted for CEO.
Then suddenly, she quit, rejecting a million-dollar settlement. What went wrong? As the headline of a New York Times piece put it: "She Was a Candidate to Lead Levi's. Then She Started Tweeting."
Sey's tweets were critical of school closings during the early months of the COVID-19 pandemic. After she moved her two young children from San Francisco to Denver, where schools were open—and explained why in tweets—she was invited to appear on Laura Ingraham's Fox News show, which gave even greater exposure to her views. Some Levi's employees complained—and, apparently, the company found her vocal positions problematic when it was trying to set pandemic policies to keep employees and consumers safe.
"The lesson here is not that we should delete our accounts and go silent," says Dilenschneider. "It's simply that navigating the treacherous waters of social media takes a comprehensive and complex knowledge of how what you will be saying could affect you, your coworkers, your company, and the market."
There are no guarantees in social media. But by keeping these truths firmly in mind, you will create a best-odds approach for success.
"Social media cannot be ignored; it will get even more impactful as we go forward," concludes Dilenschneider. "It's a powerful tool. Know how to use it—and make it work for you."
---
About the Author:
Robert L. Dilenschneider, author of The Ultimate Guide to Power & Influence: Everything You Need to Know, formed The Dilenschneider Group in October 1991. Headquartered in New York, Miami, and Chicago, the firm provides strategic advice and counsel to Fortune 500 companies and leading families and individuals around the world, with experience in fields ranging from mergers and acquisitions and crisis communications to marketing, government affairs, and international media.
About the Book:
The Ultimate Guide to Power & Influence: Everything You Need to Know (Matt Holt Books, July 2023, ISBN: 978-1-6377429-3-8, $28.00) will be available at bookstores nationwide and from major online booksellers.